Arrrrrrrrrrggh! I hate having the feeling that I have to do a thousand things and not remember what they are …
Well, sure one of them was updating the blog.
This is a drawing I made a few months ago, I don't know when (Click on it to read the cartoon)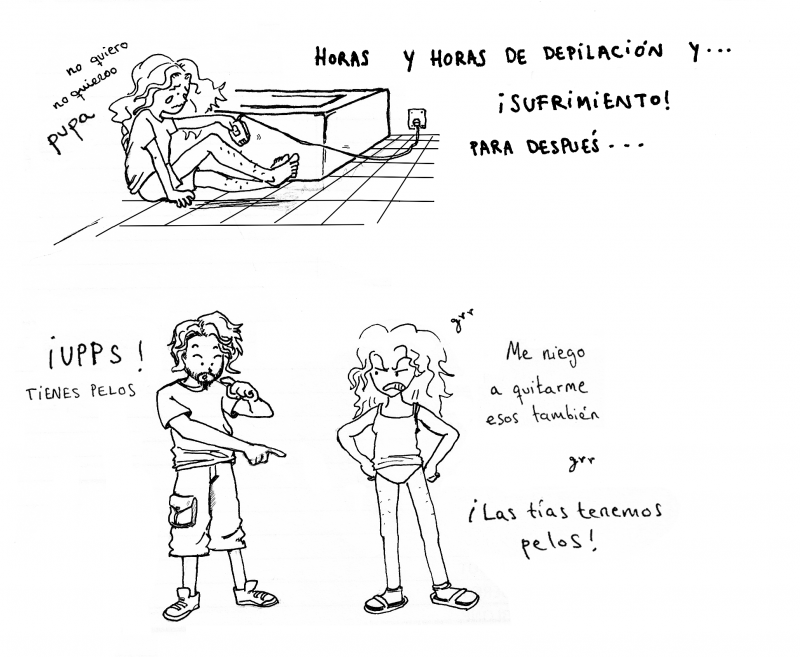 My name is a beauty but sometimes it makes you want to kill him, heh.
I admit that I am anti-hair but I hate having to remove all of them just for the sake of it. Do we have to wax our entire body? Come now!